Join the celebration and share your favorite moments!
Join the #ForeverFondue celebration by adding your own photo and special moment on Facebook every Friday August 28-September 25.* Each week, one randomly selected guest will win a $50 gift card and the chance to win free fondue for a year! Let's represent your city and bring home a win! Visit @TheMeltingPotRestaurants on Facebook for details.
*Contest will run on Thursday, September 10 in observance of September 11.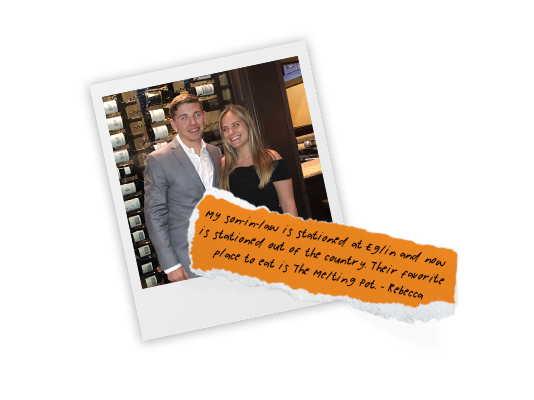 Week 4 Winner: We thank your son-in-law for his service, Rebecca!
Rebecca reminded us that family is always worth celebrating, whether they are near or far.
We asked to see you and your Fondue Family and Rebecca from Valparaiso, FL showed us the love.
"My son in law is stationed at Eglin and now is stationed out of the country…their favorite place to eat is The Melting Pot."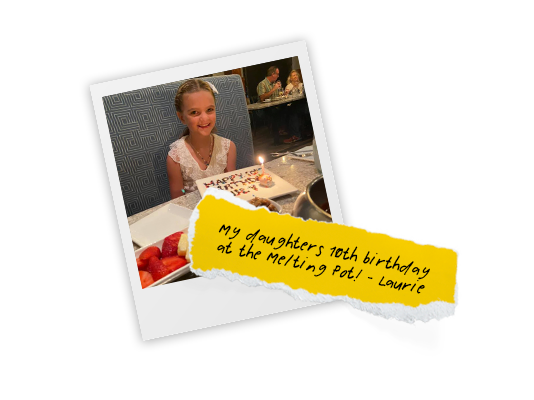 Week 3 Winner: Happy Birthday to Emily!
Family birthdays are always worth celebrating!
We asked what celebration you would love to enjoy endlessly and Laurie from Charlotte is celebrating her daughter's birthday!
"My daughters 10th birthday at the Melting Pot!"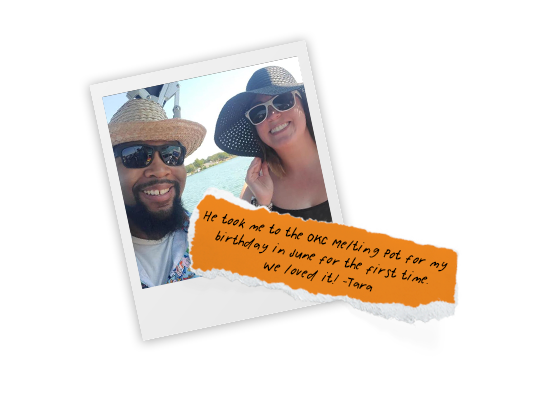 Week 2 Winner: Thanks for sharing your fondue first with us, Tara!
We asked who you choose to fondue with, and Tara shared a sweet moment with us.
"He took me to the OKC Melting Pot for my birthday in June for the first time. We loved it!"
Thank you for sharing with us, Tara!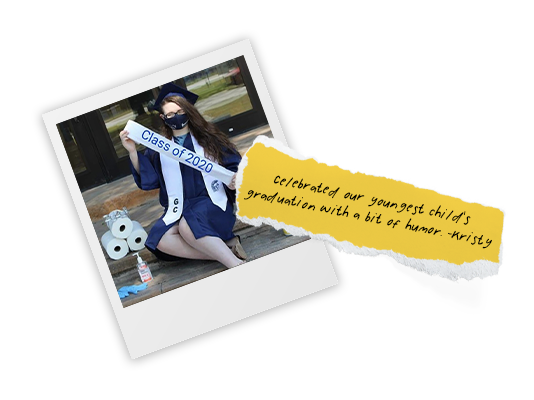 Week 1 Winner: Thanks for sharing your daughter's graduation, Kristy!
We asked what moment in your life is worth celebrating and Kristy from Buffalo told us all about her daughter's graduation.
"Celebrated our youngest child's graduation with a bit of humor."
Thank you for sharing your family's special moment with us, Kristy!