Skip to content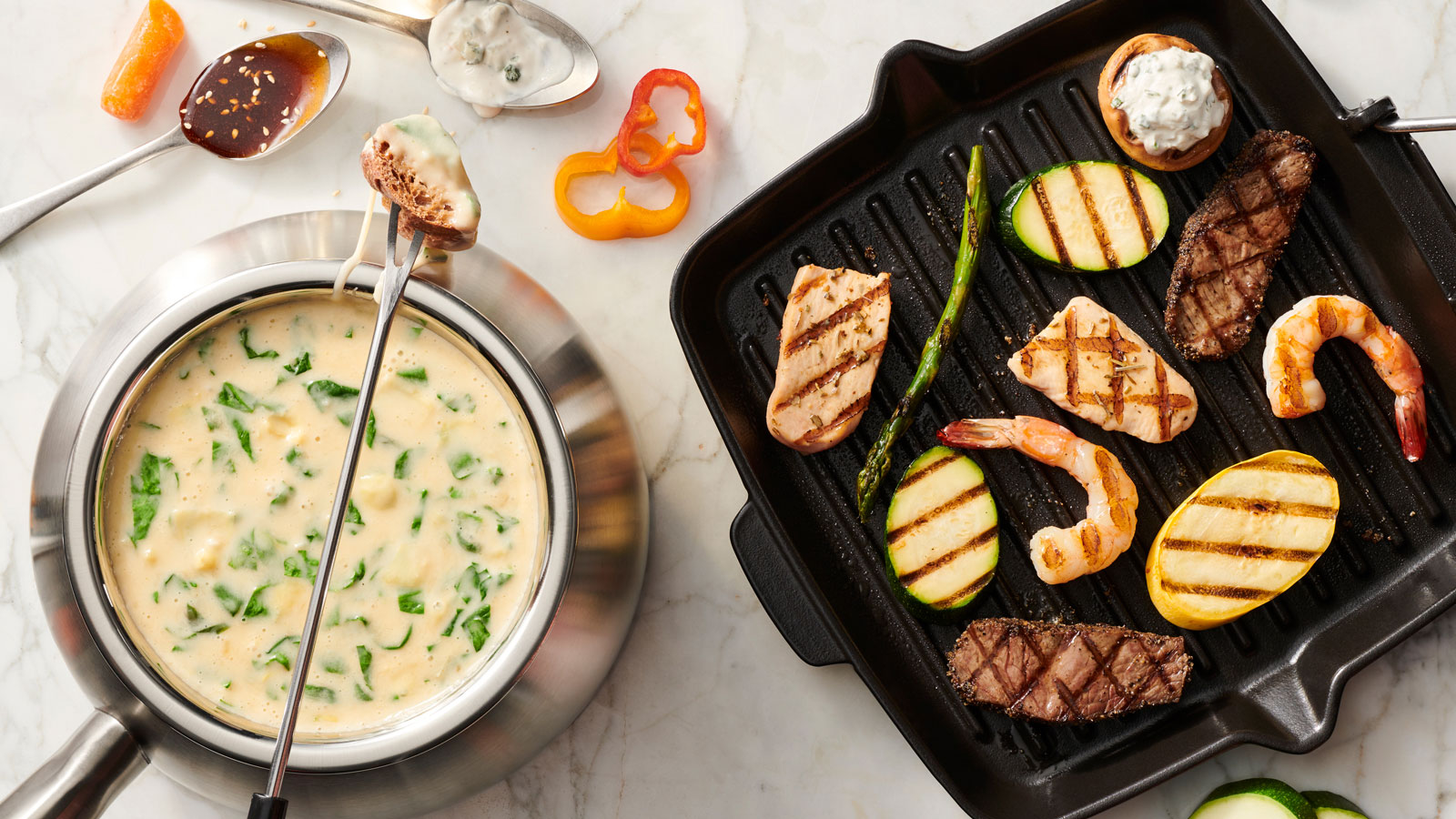 Our Menu
Open for Lunch in December.
Enjoy our unique dining experience, prepared with exceptional, quality ingredients. Be sure to check out the local favorites, selected with our local guests in mind. Everything is priced per person except where noted.
*OUR FONDUE-STYLE SERVICE MAY RESULT IN THE UNDERCOOKING OF CERTAIN INGREDIENTS. THESE RAW ITEMS ARE PROVIDED FOR YOU (CUSTOMER) TO COOK. CONSUMING RAW OR UNDERCOOKED MEATS, POULTRY, SEAFOOD, SHELLFISH, OR EGGS MAY INCREASE YOUR RISK OF FOODBORNE ILLNESS. Before placing your order, please inform your server if a person in your party has a food allergy. Our canola oil is cholesterol free and contains 0g of trans fat. 2,000 calories a day is used for general nutrition advice, but calorie needs vary. Additional nutrition information available upon request.