Dip into an Exceptional Career
The Melting Pot is the nation's largest fondue restaurant franchise, and this unique, casual dining restaurant is now hiring energized team members who are ready to serve memories that last a lifetime.
At The Melting Pot, fondue truly becomes a memorable dining experience where guests can dip into something different – and discover all the ingredients to a relaxed atmosphere, private tables, attentive service, fine wines and signature fondue dinners.
Are you ready for a change – are you excited about working in a one-of-a-kind, dining atmosphere? The Melting Pot is a restaurant that offers great pay, flexible schedules and a cool and comfortable working environment.
Come discover what makes The Melting Pot a unique dining experience… and an exceptional work environment.
Melting Pot provides an inclusive, rewarding, and fun environment with great perks and pay. Get excited to work in a unique dining experience that serves fondue and memories that last a lifetime. Be part of the Melting Pot family and apply today.
Team Member Perks
Competitive Pay and Tips (above average PPA)
Family and Student Friendly Hours of Operation
50% Off Team Member and Guest Meals
Flexible Work Schedules
Supporter of St. Jude Children's Research Hospital®
Growth Opportunities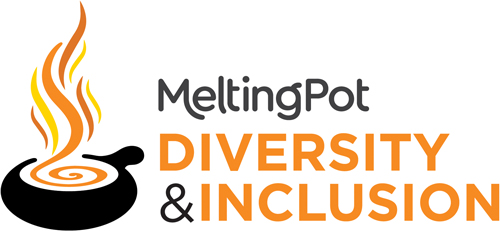 At Melting Pot, we don't just accept differences - we celebrate them, we support them, and we thrive on them for the benefit of our teams, our restaurants, and our communities. We believe that diversity adds flavor. The strength of our fondue family grows from a sense of inclusion that is felt by celebrating everyone who walks through our door. Melting Pot is proud to be an equal opportunity workplace.
Restaurant Careers: United States
Arizona
California
Colorado
Connecticut
Delaware
Florida
Georgia
Idaho
Illinois
Indiana
Kentucky
Maryland
Massachusetts
Michigan
Minnesota
Missouri
New Jersey
New Mexico
New York
North Carolina
Ohio
Oklahoma
Oregon
Pennsylvania
South Carolina
Tennessee
Texas
Utah
Virginia
Washington
Wisconsin
Restaurant Careers: International
Canada
The Melting Pot® is a registered trademark of The Melting Pot Restaurants, Inc. (TMPRI). TMPRI franchises The Melting Pot® restaurants. TMPRI owns no restaurants and employs no employees. The Melting Pot Restaurants are franchisee owned and operated.