Skip to content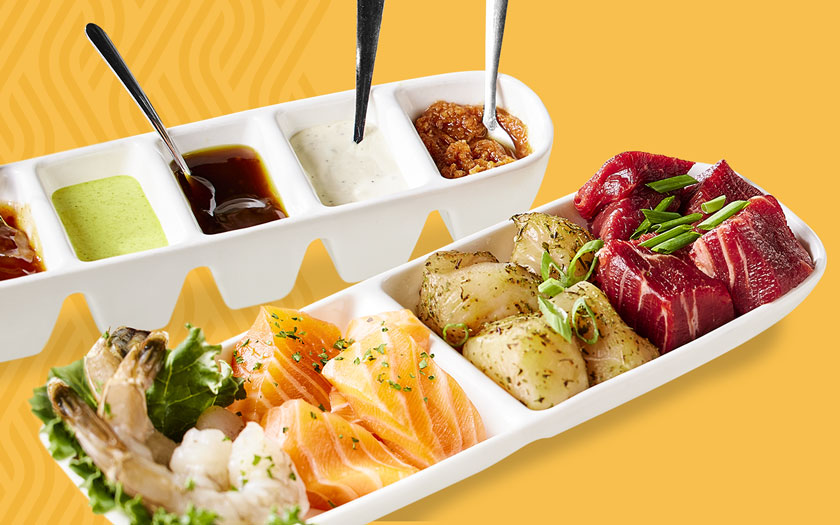 Never the same bite twice
Tempura battered lobster cooked European style with curry AND ginger plum sauce? Why not? Teriyaki steak loaded with green goddess? Absolutely! With mouthwatering entrées like premium filet mignon, herb-crusted chicken breast, shrimp, and (much, much) more, plus five fondue cooking styles and a variety of delicious sauces, flavor combinations are limited only by your imagination.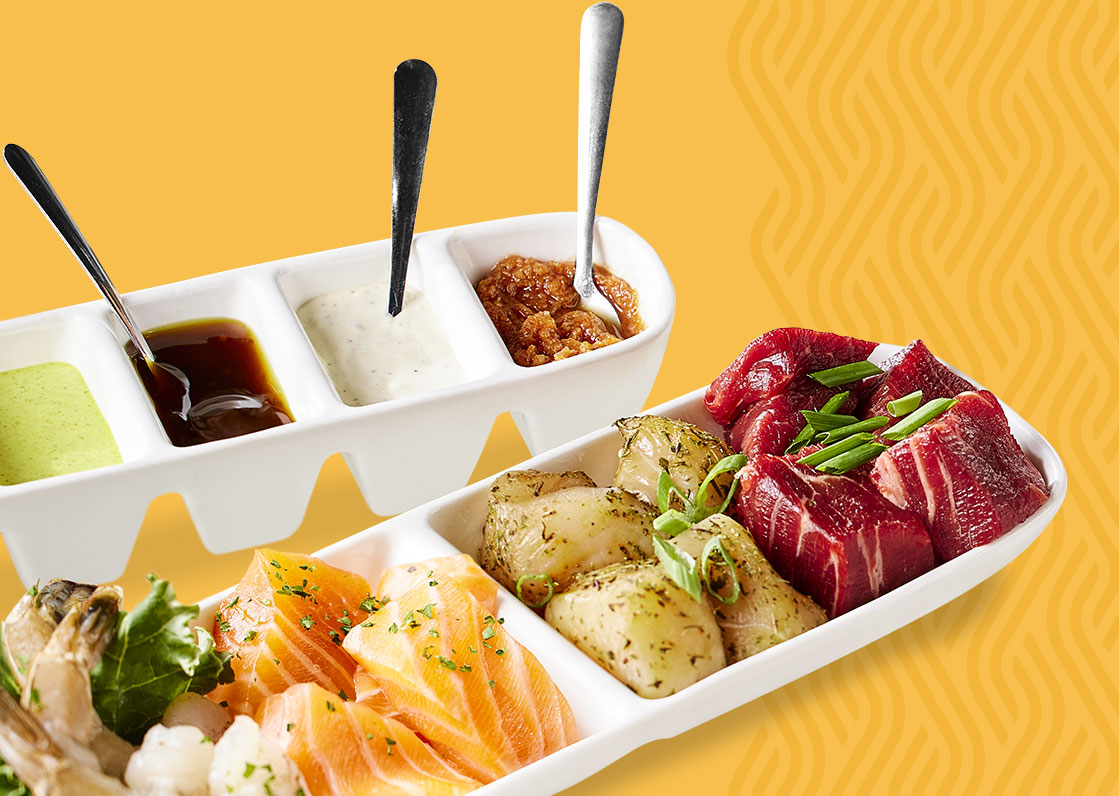 Sizzle. Sauce. Savor.
Grab your fondue fork, select your next delicious bite, and cook it to perfection. Add just the right amount of sauce, and voila! Another culinary masterpiece. There are no rules, and each bite is exactly right because it was carefully crafted and proudly cooked by you. Plus, our knowledgeable servers will be there to guide you through every tasty creation.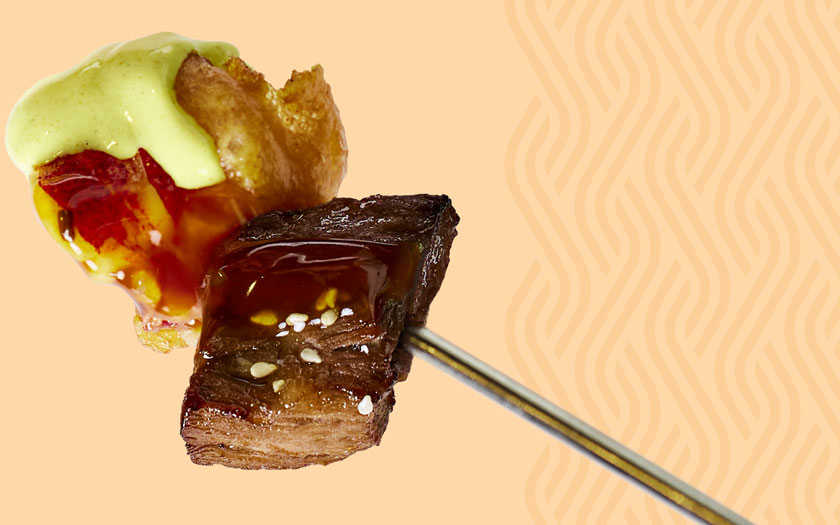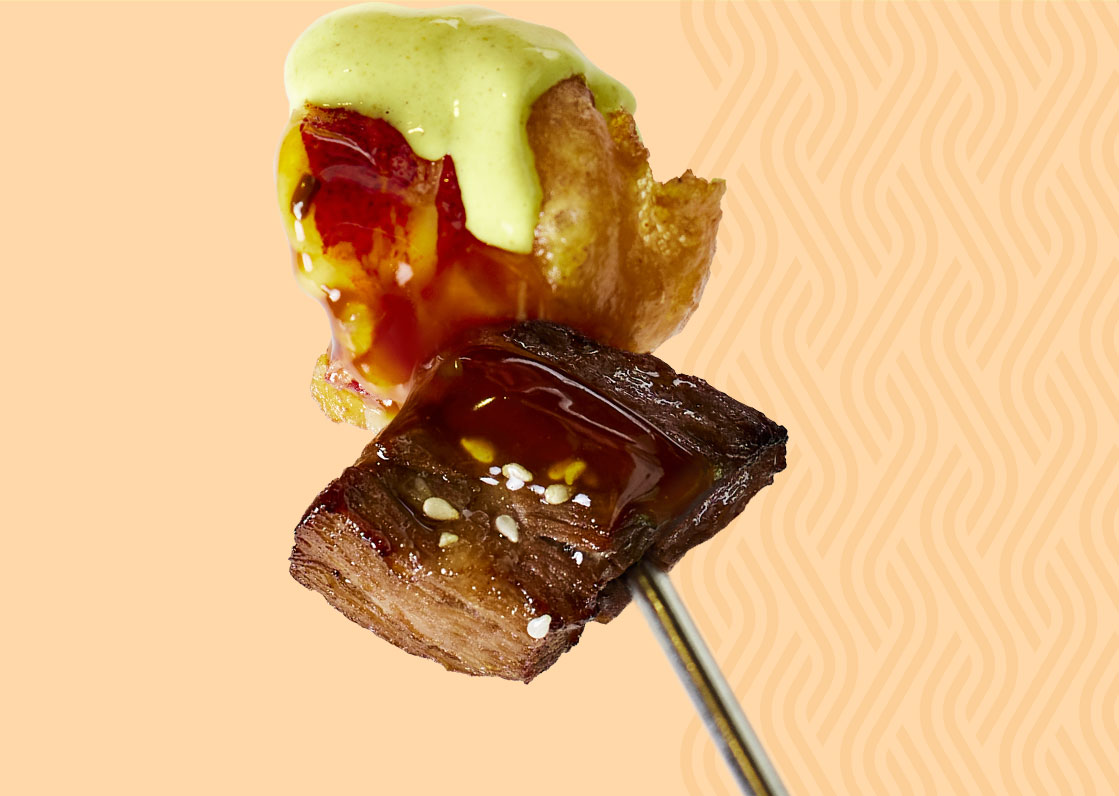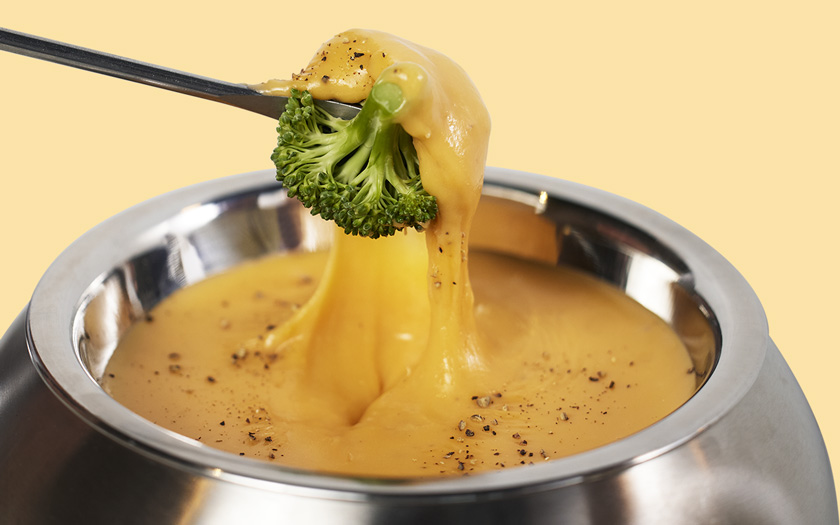 Cheese curious? You've come
to the right place
What happens when crusty, artisan bread meets the warm embrace of our seductively smooth and impossibly creamy cheese fondue? It will make you rethink your life. Come find out for yourself.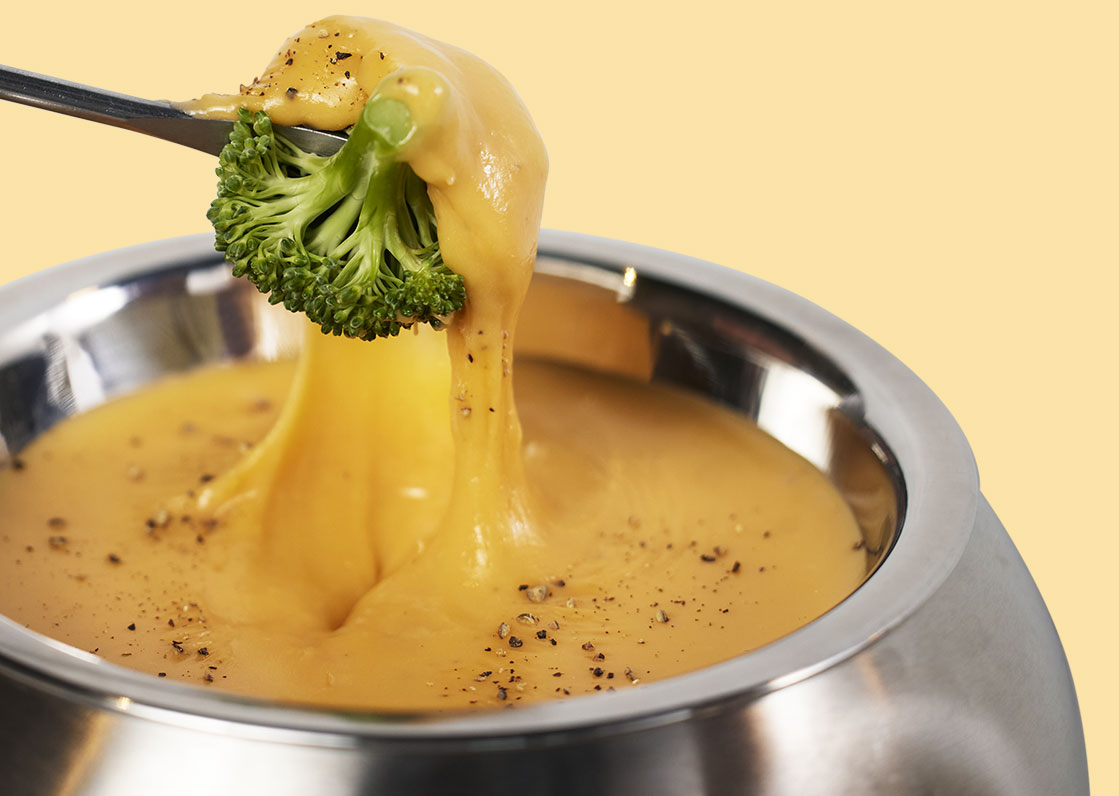 Feed your curiosity
Every life-changing experience should include cheese. Start yours with our Classic Alpine or Wisconsin Cheddar Cheese Fondue, or explore your wild side and dive into an irresistible pot of warm Spinach Artichoke or Fiesta Fondue. So many choices, all prepared with the highest quality cheese and seasoned to perfection
right at your table.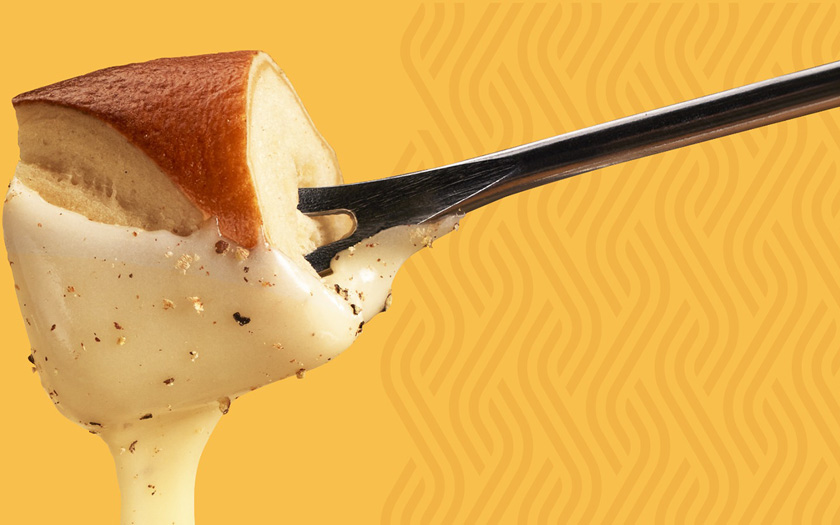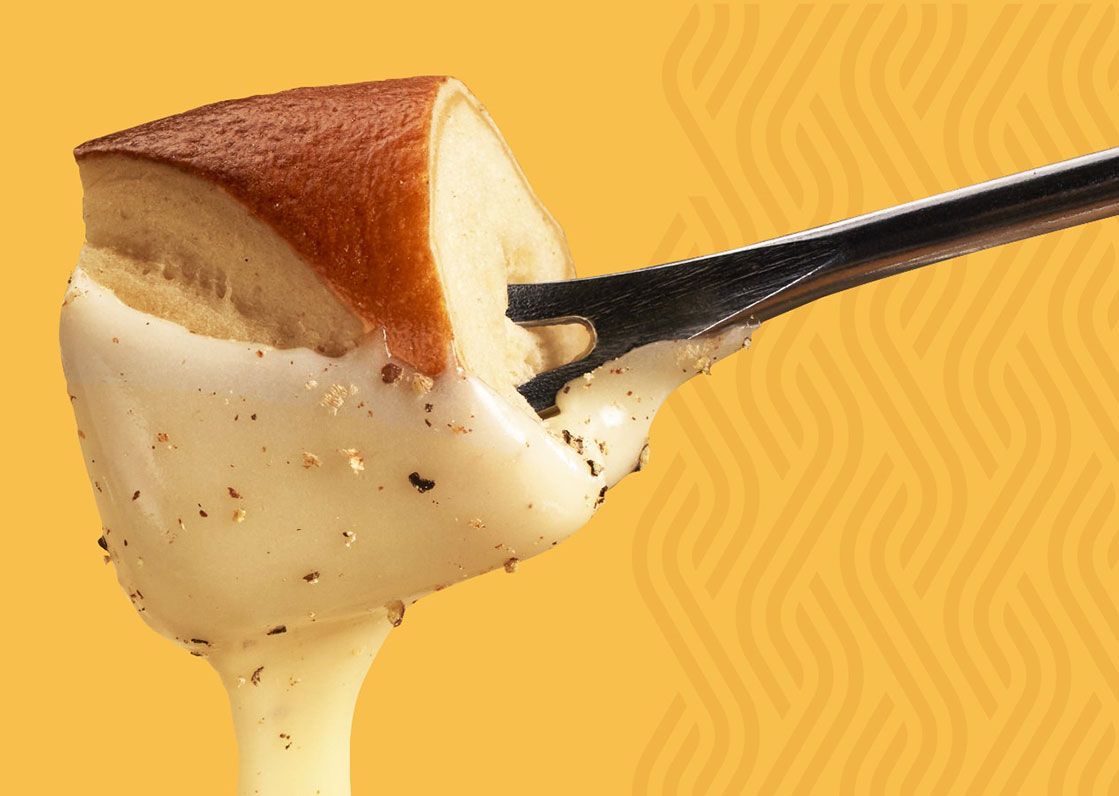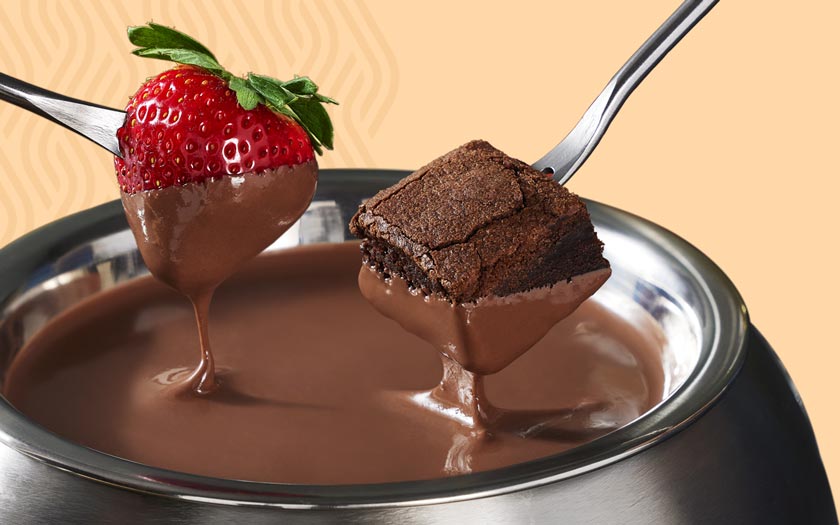 Chocolate obsessed?
We're here for you
The Original or Pure Chocolate Fondue in dark, milk, or white made with the highest quality cacao beans is always a classic choice. And for next-level flavor seekers? Find the perfect balance of dark and white chocolate artfully swirled in the Yin & Yang Fondue. Or for a true showstopper, go for the Flaming Turtle—chocolate, caramel, and pecans flambéed tableside is guaranteed to bring all the oohs and aahs.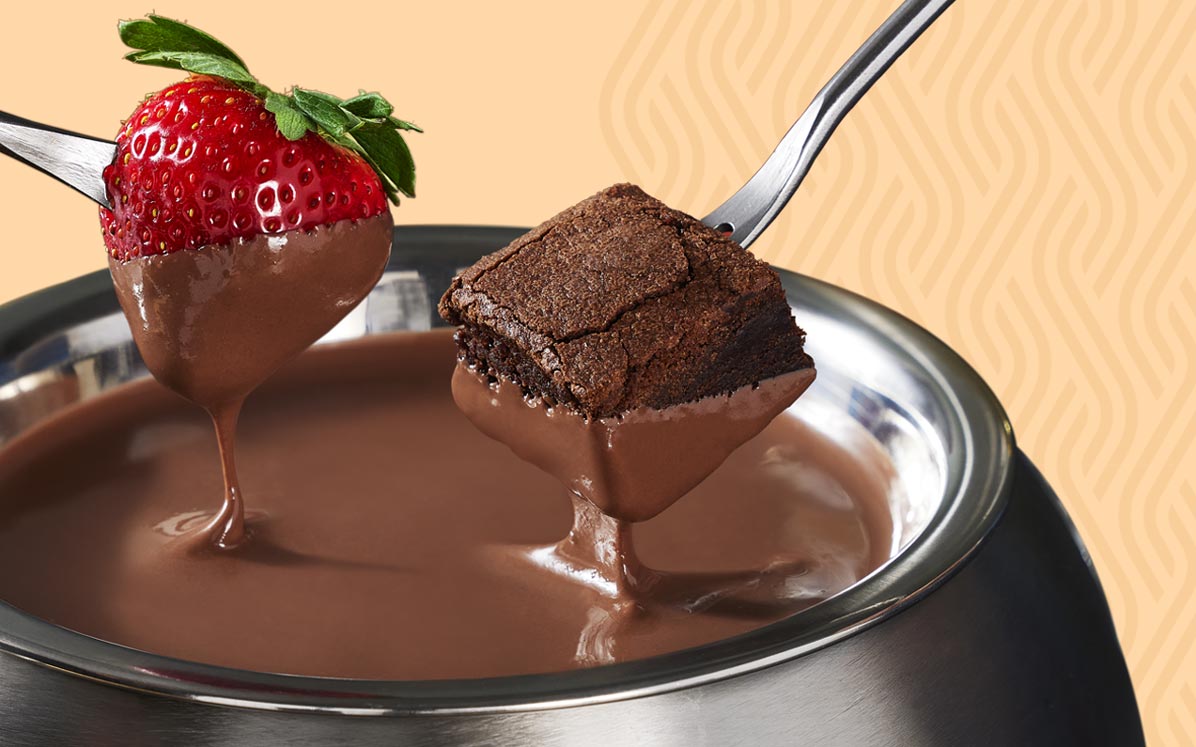 Let's go for a dip
Rich, velvety chocolate fondue is made new with every flavorful bite of Oreo-dusted marshmallows, brownies, blondies, fresh strawberries, and bananas, and… yeah, you're right. You're gonna have to try them all. So, grab your fondue fork, choose a delectable dipper, and dive on into the sweetest of treats. Just remember, any errant drips are fair game for the table.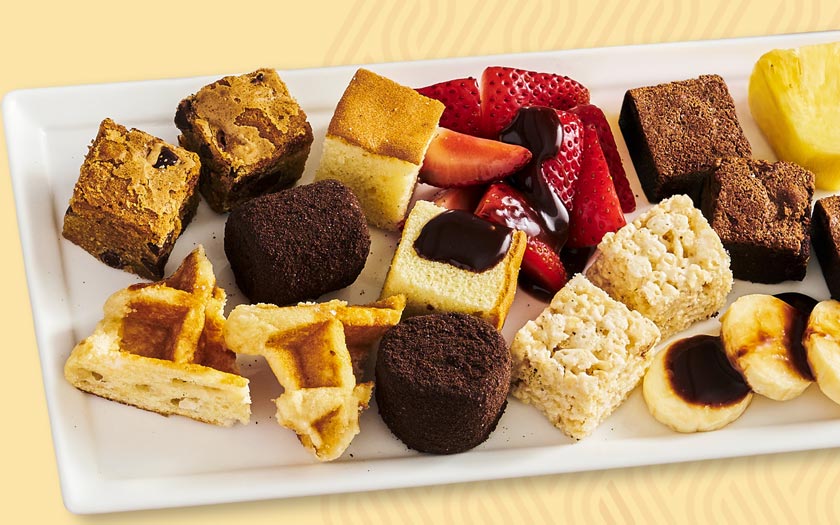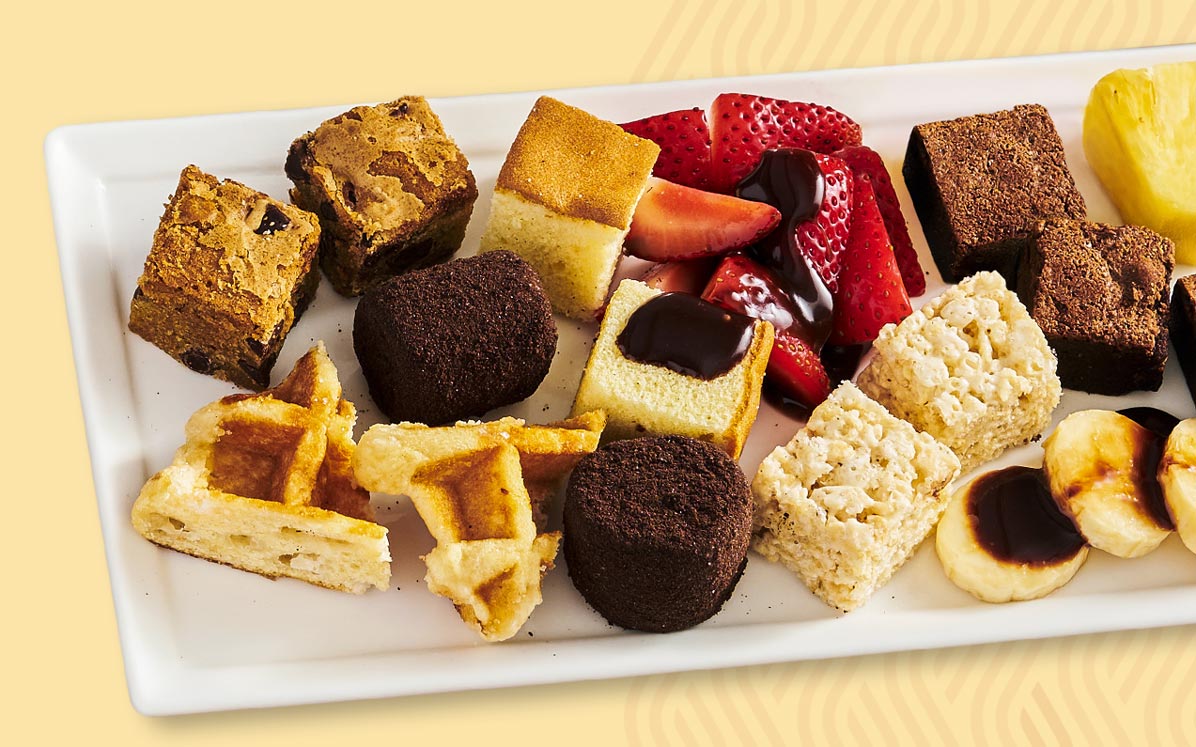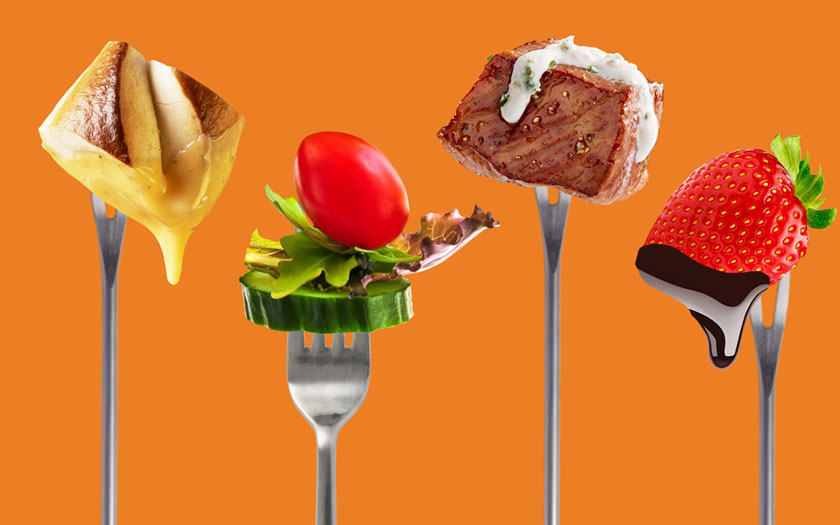 Laugh. Eat. Share. Celebrate.
We have a course for all of it.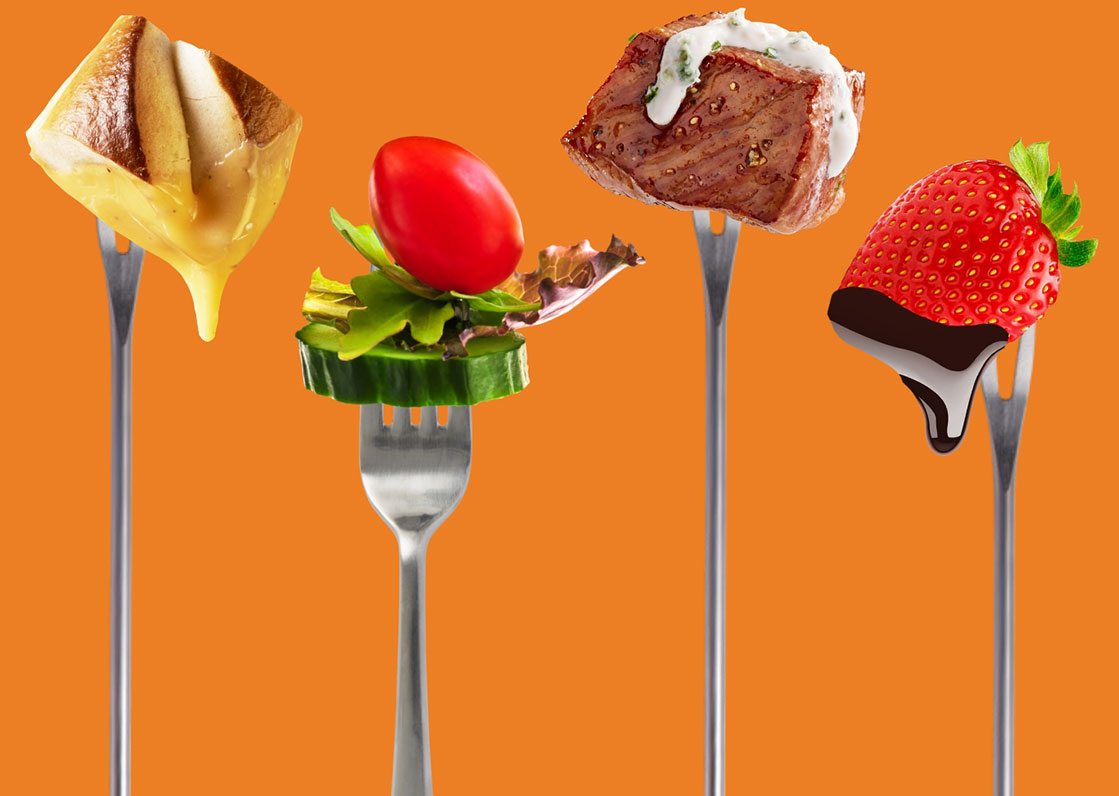 This is the place for that
kind of celebration
Whether it's your anniversary, Aunt Shirley turning 59 (for the third time), or it's time for the family to finally meet "the one"—we have what you need to crank the celebration knob up to eleven. So, gather the family and watch them swoon over four courses if bold, crowd-pleasing flavor. Talk about a Big Night Out.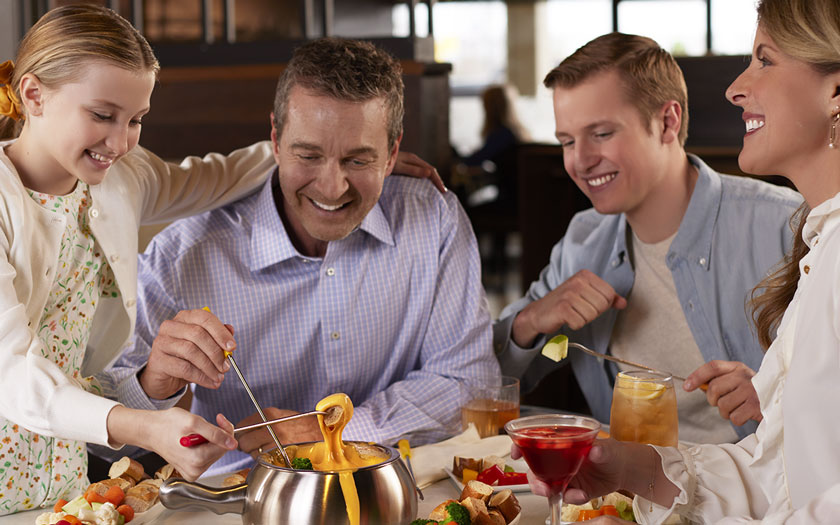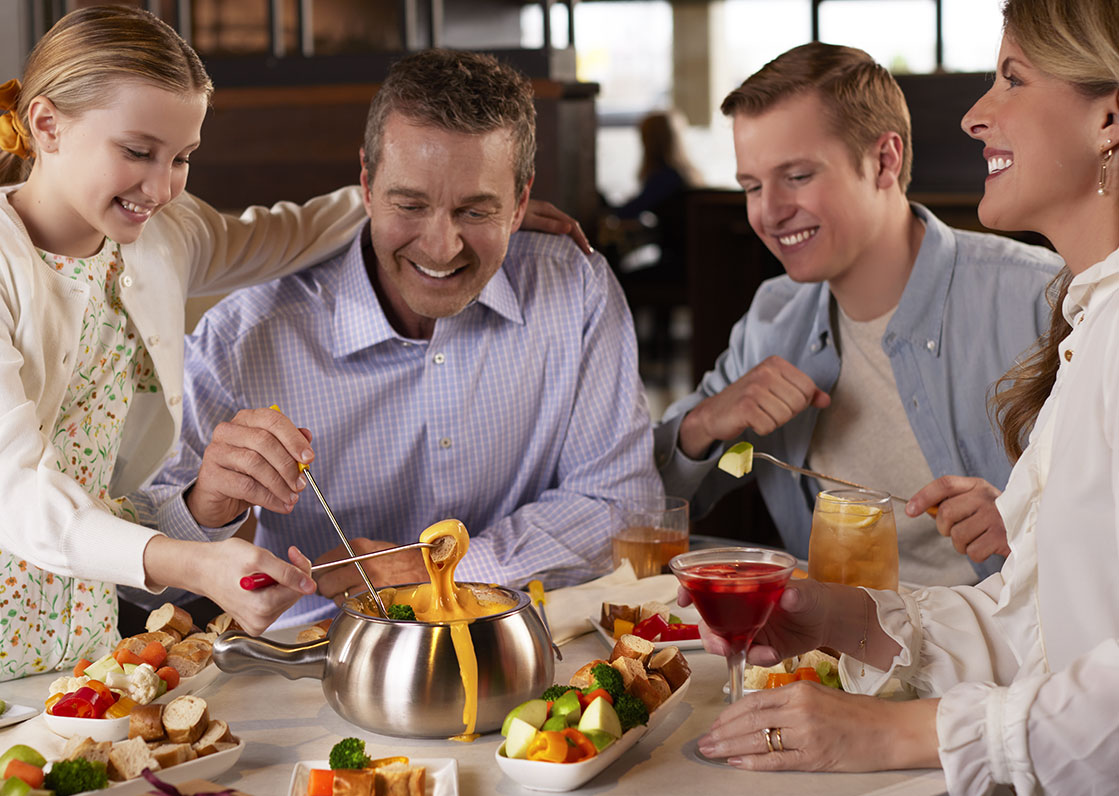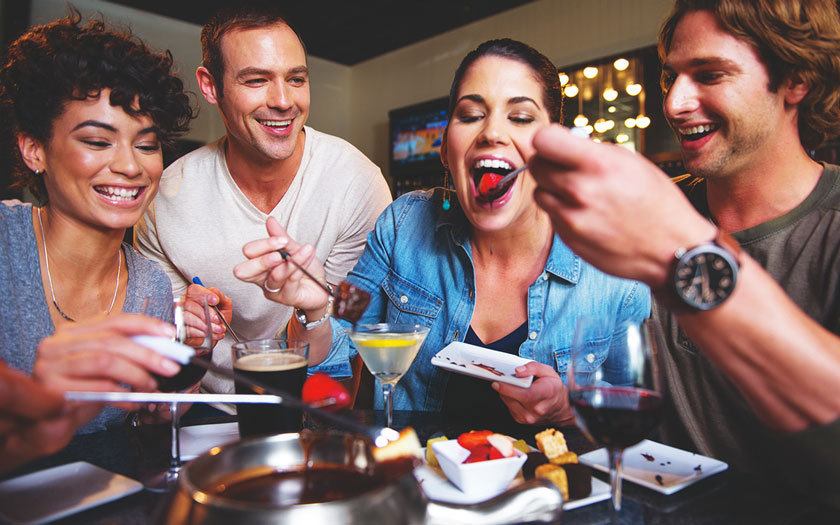 Gather. Dip. Devour. Repeat.
Congrats! Today ends in "y," and that's reason enough to enjoy an epic dining experience with your favorite crew. Start with a signature handcrafted cocktail, then pair one of our rich cheese fondues with a fresh salad. Add a premium entrée—like a tender filet mignon, Atlantic salmon, or our savory teriyaki steak. And always save room for our oh-so-decadent chocolate fondues.
Four courses of perfection will have everyone asking: "Why don't we do this more often?"