Isn't it romantic to have a happy Valentine's Day?
Indulge in pure romance at the Melting Pot during the most romantic holiday of the year. Whether you're a hopeless romantic or just looking for ideas for a date, there is no better gift for Valentine's Day than spoiling your special someone with our decadent, handcrafted fondue for shared moments that will create lasting memories.
Valentine's Day has never been sweeter
Get ready for an unforgettable romantic celebration of love at your local Melting Pot. Our restaurants create specialized menus and packages for this season of love that will have you craving romantic date nights all year long.
See what romance your local Melting Pot has planned for you!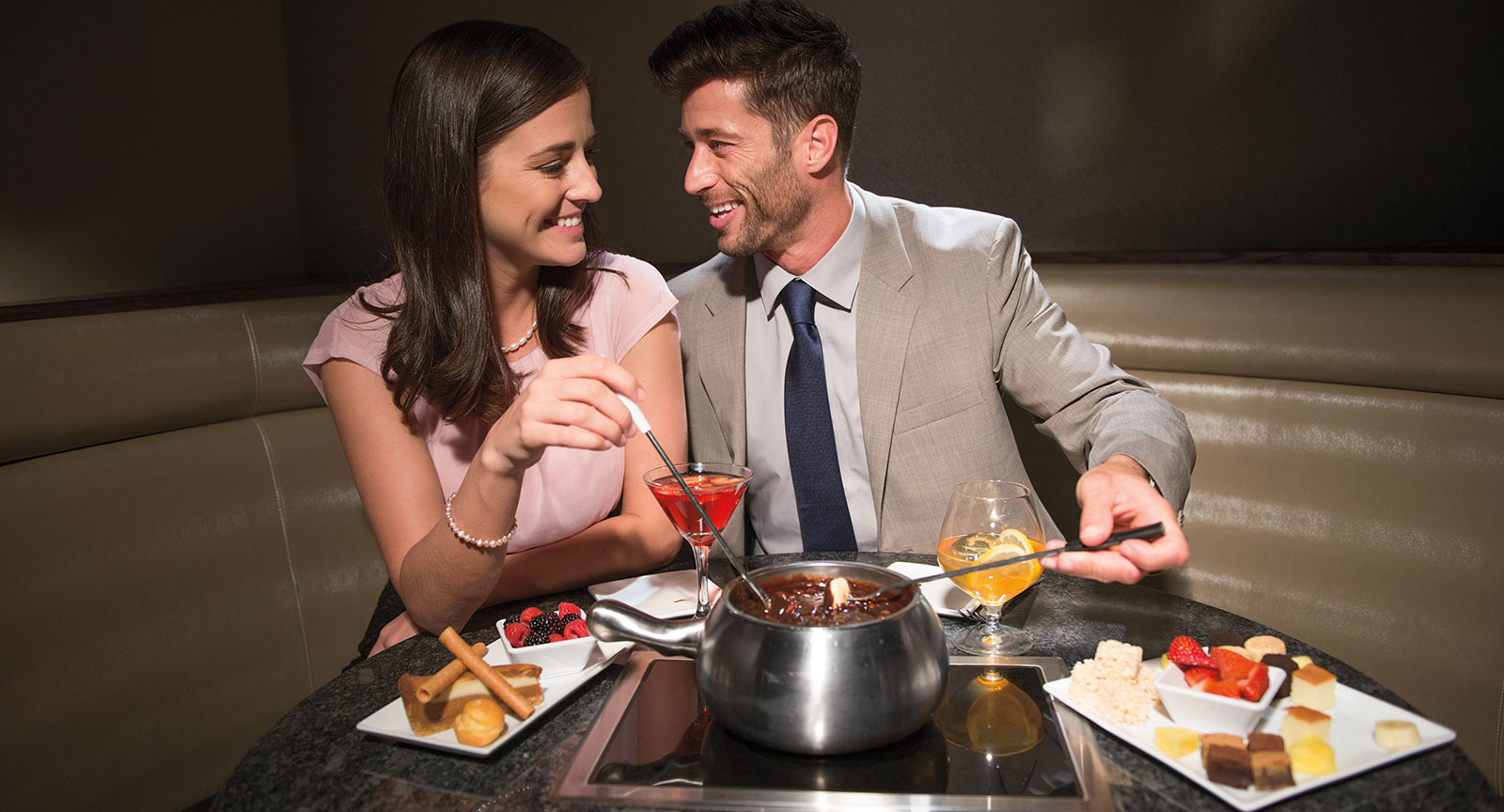 Tips for Valentine's Day
If this is your first Valentine's Day date or celebrating with your life-long partner, Melting Pot experts have additional tips for planning the perfect romantic fondue experience:
Book your table in advance!
Call the restaurant directly to add that extra touch with our romance packages.
Can't make it on Valentine's Day? No worries, many of our restaurants have extended days available before and after the romance holiday.
Relax and enjoy our unique, interactive dipping experience while making a love connection.
By putting forth a little effort and some planning, you'll not only create a very special day, but you'll create a day that will be one for the memory books.
At the Melting Pot, we know the importance of making the most romantic night of the year one that is timeless, which is why we've offered our guests these tips to create a memorable night. Whether you are beginning a new relationship or commemorating a lifetime of love with your special someone, make a reservation at your nearest location and leave the rest to us.
Make your reservations right away, because tables for the week of Valentine's Day go quickly!