Skip to content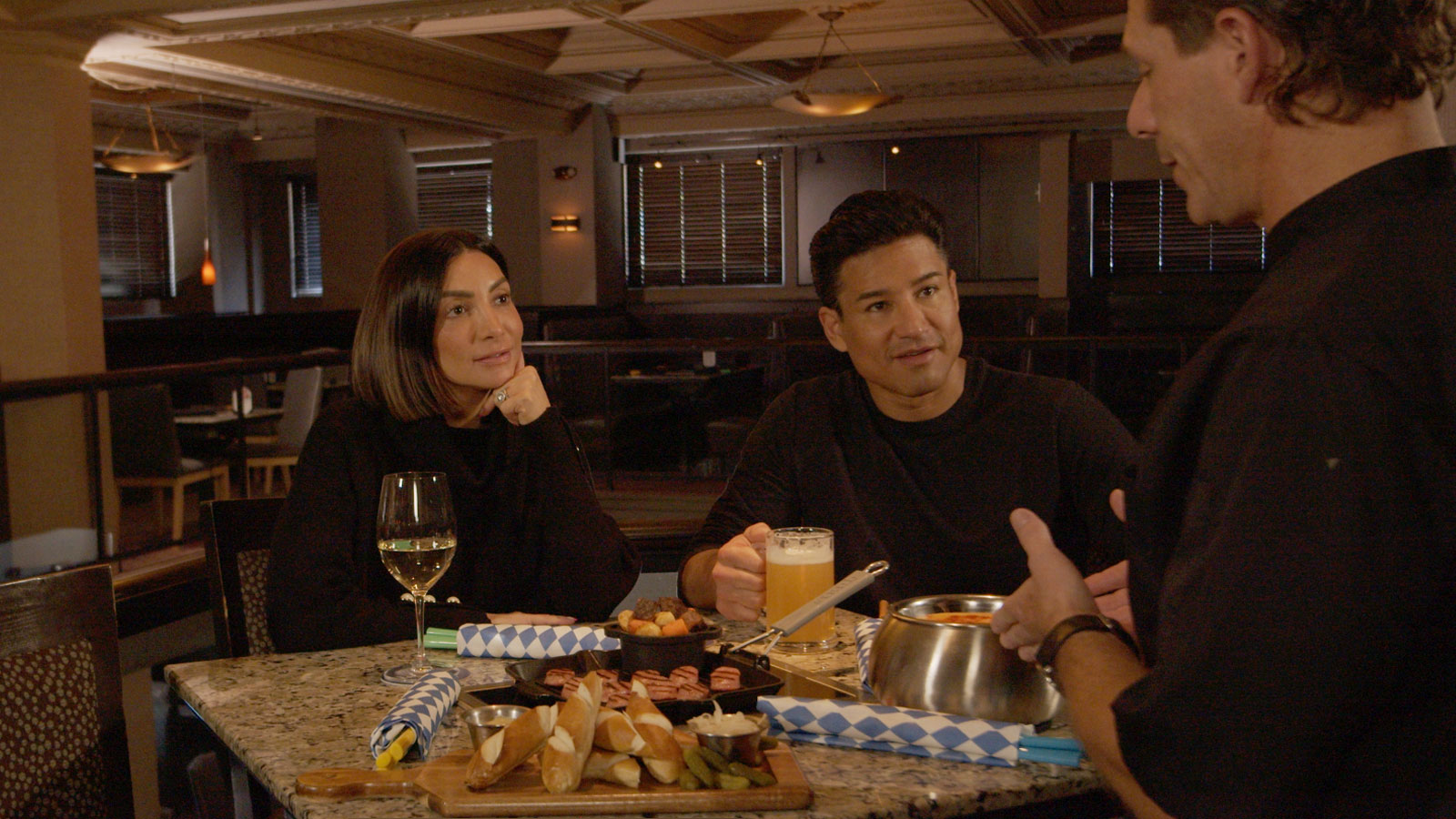 Mario and Courtney Lopez try Oktober FondueFest
Chef Jason Miller serves the couple four amazing courses!
Mario and Courtney celebrate their favorite month with Oktober FondueFest
Mario and Courtney Lopez met with Melting Pot's Chef, Jason Miller, and took a dip into Oktober FondueFest. The pair dipped hot-off-the-grill bratwurst and short rib as well as soft pretzels into Bavarian Beer Cheese Fondue. Of course, they had to pair the cheese with Sam Adams Octoberfest and German wine. And to top off the celebration, they experienced Black Forest Chocolate Fondue served with waffles, black forest brownies and more irresistible sweet treats to dip!
Join us this fall for your own Oktober FondueFest celebration—with no shortage of good times. Our Oktober FondueFest 3-Course, featuring Bavarian Beer Cheese Fondue perfectly paired with premium dippers like hot-off-the-grill bratwurst, braised short rib, pretzels, and more, along with your choice of salad and decadent Black Forest Chocolate Fondue, is available for a limited time. Don't forget a frosty Octoberfest beer!
Minimum purchase of two required for 3- and 4-Course options. Not valid with any other offer. Valid at participating locations only. Check your local Melting Pot for hours and Oktober FondueFest offerings.
Oktober FondueFest has ended for this year, but we look forward to celebrating in the true spirit of Oktoberfest again in 2023. Join Club Fondue to get all our announcements on upcoming offers!
×

Participating locations
Arizona
California
Colorado
Connecticut
Delaware
Florida
Georgia
Idaho
Illinois
Indiana
Kentucky
Maryland
Massachusetts
Michigan
Minnesota
Missouri
New Jersey
New Mexico
New York
North Carolina
Ohio
Oklahoma
Pennsylvania
South Carolina
Tennessee
Texas
Utah
Virginia
Washington
Wisconsin