Skip to content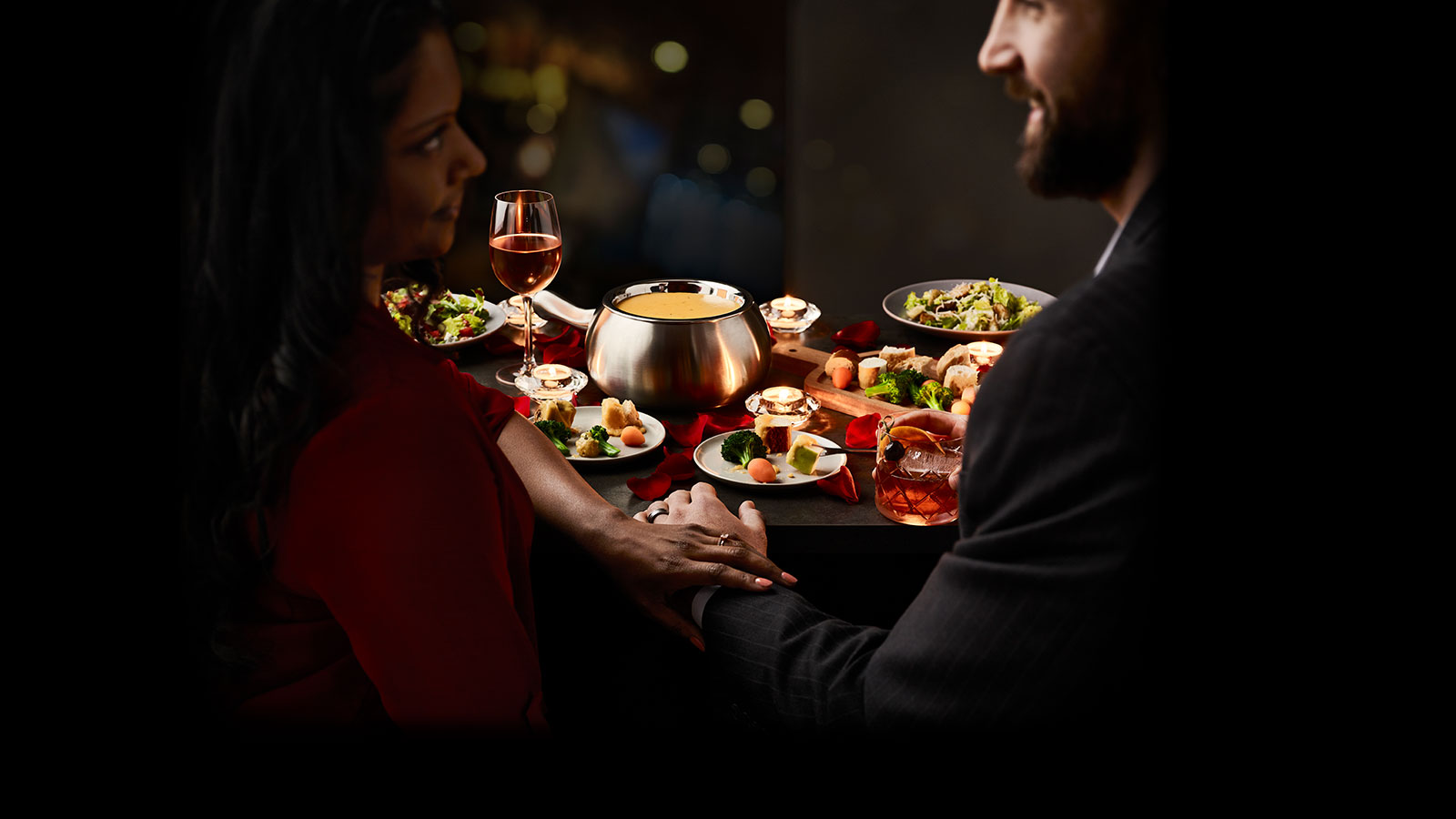 Thursdate
The most romantic night of the week is coming soon.

Keep the romance going beyond Valentine's Day.
Starting in March, we're turning up the heat on date night. Whether you've been together for 20 days or 20 years, regular nights out help keep the flames of romance stoked. And what better way to connect than by sharing fondue and fond memories at Melting Pot? That's why every week we're turning Thursdays into Thursdates, taking care of all the details so you can connect with your favorite person.
Our Thursdate special four-course menu will start with your choice of cheese fondue, followed by a fresh salad course. Your entrée will include tender filet mignon, Atlantic salmon, savory teriyaki sirloin, and more. You'll be able to take your Thursdate to the next level by adding a lobster tail to your entrée. Your meal will finish with our most decadent dessert yet-Sparkling Chocolate Fondue.
The perfect date comes down to the details. Like rose petals and candles waiting at the table. And delicious handcrafted drinks that pair perfectly with your meal. Have a particular detail in mind to step up the romance? Tell us what you need and we'll do our best to accommodate. When it comes to love, we're willing to go the extra mile. All you'll have to do is book it. We'll take care of the rest.
Get ready to start a new tradition. Make Thursdates a regular thing.
#Thursdate